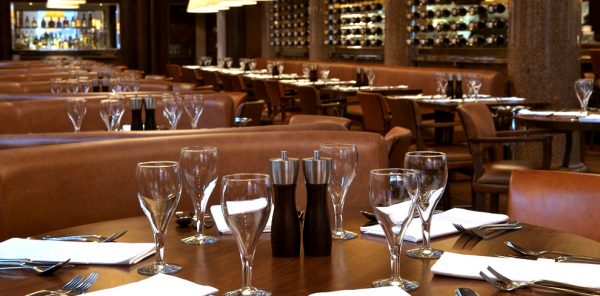 April 21, 2017 9:08 am
Awarded UNESCO World Heritage Site status in 2004, Liverpool is fast becoming one of the UK's top cultural destinations. Boasting a diverse restaurant scene and quality local produce, eat out like a local with our handpicked guide to 10 of the best restaurants in Liverpool.
Have you ever been these best restaurants in Liverpool?
(Source: theculturetrip.com)
1. Panoramic 34
A fine dining experience in the heady heights of the UK's tallest restaurant Panoramic 34, is located on the 34th floor of the West Tower skyscraper. This restaurant offers guests contemporary European cuisine in beautiful surroundings. Located close to the waterfront and with floor-to-ceiling windows, Panoramic 34 has stunning 360° views that extend over Liverpool's skyline, the River Mersey and the hills of north Wales. The concise but clever menu features tantalizing appetizers like the rabbit and black pudding with a potato, salad and mustard dressing and mains including pan-fried halibut with curried cauliflower, raisin purée, and buttered potato. Alternatively, stop by Panoramic 34 for a cocktail, or book an afternoon tea with finger sandwiches and a selection of pastries.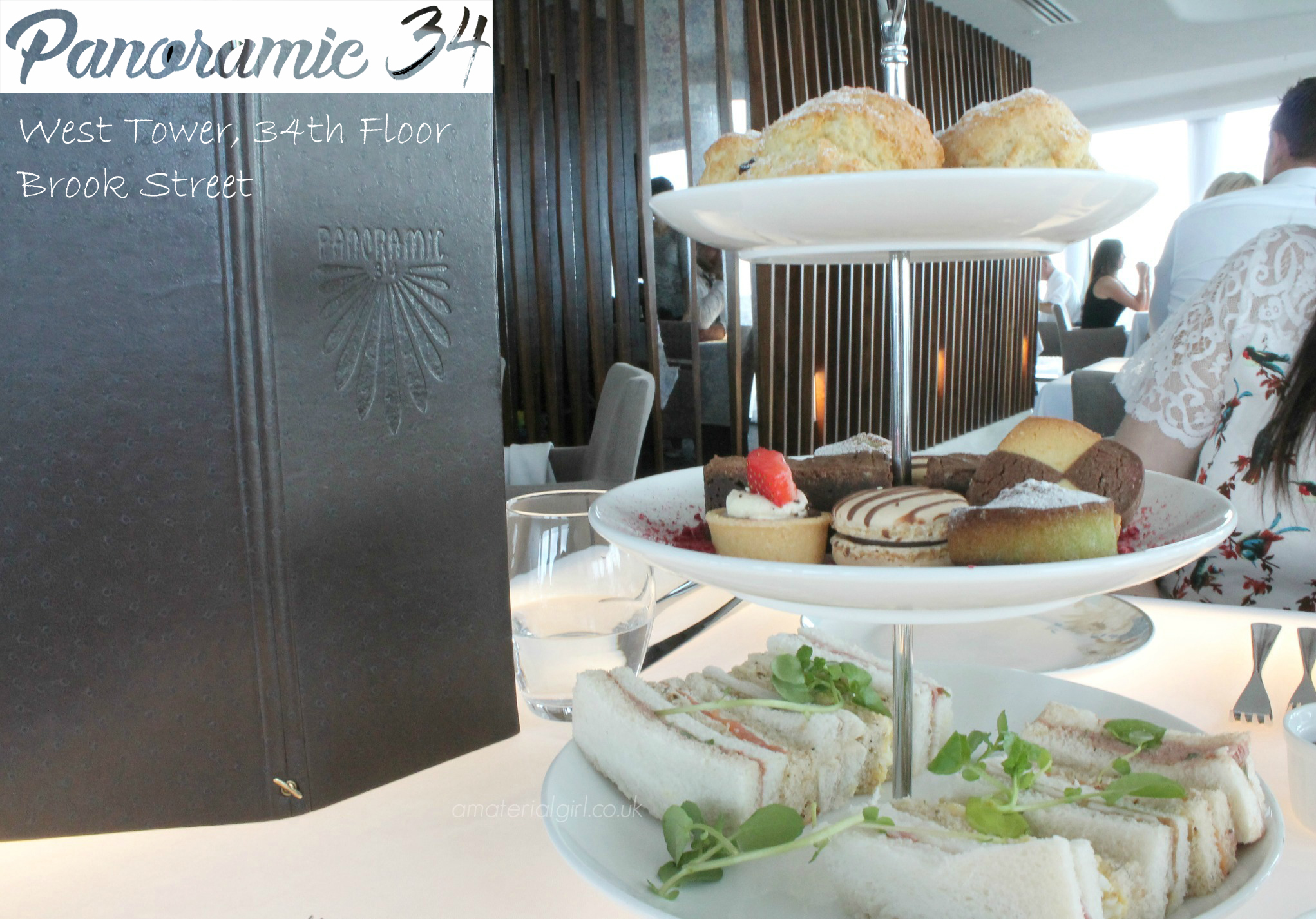 Panoramic 34, West Tower, 34th Floor, Brook Street, Liverpool, UK, +44 151 236 5534
2. Alma De Cuba
Located in the beautifully converted former St Patrick's Catholic Church, which was built in 1788, Alma De Cuba is a vibrant, welcoming restaurant in the heart of Liverpool's Ropewalks area. Staying true to its former incarnation, the restaurant features original stained glass windows complemented by modern elements lie vibrant red furnishings, exposed brick, and arty lighting. Serving an eclectic and flavorsome menu that draws influences from both South American fare and Caribbean cuisine, guests can choose from simple starters like steamed Scottish mussels and succulent mains like the honey and pepper-spiced sticky baby back ribs served with coconut rice, peas, and cilantro. On Sundays, guests can enjoy a hearty brunch while Alma De Cuba's gospel choir sings in the background.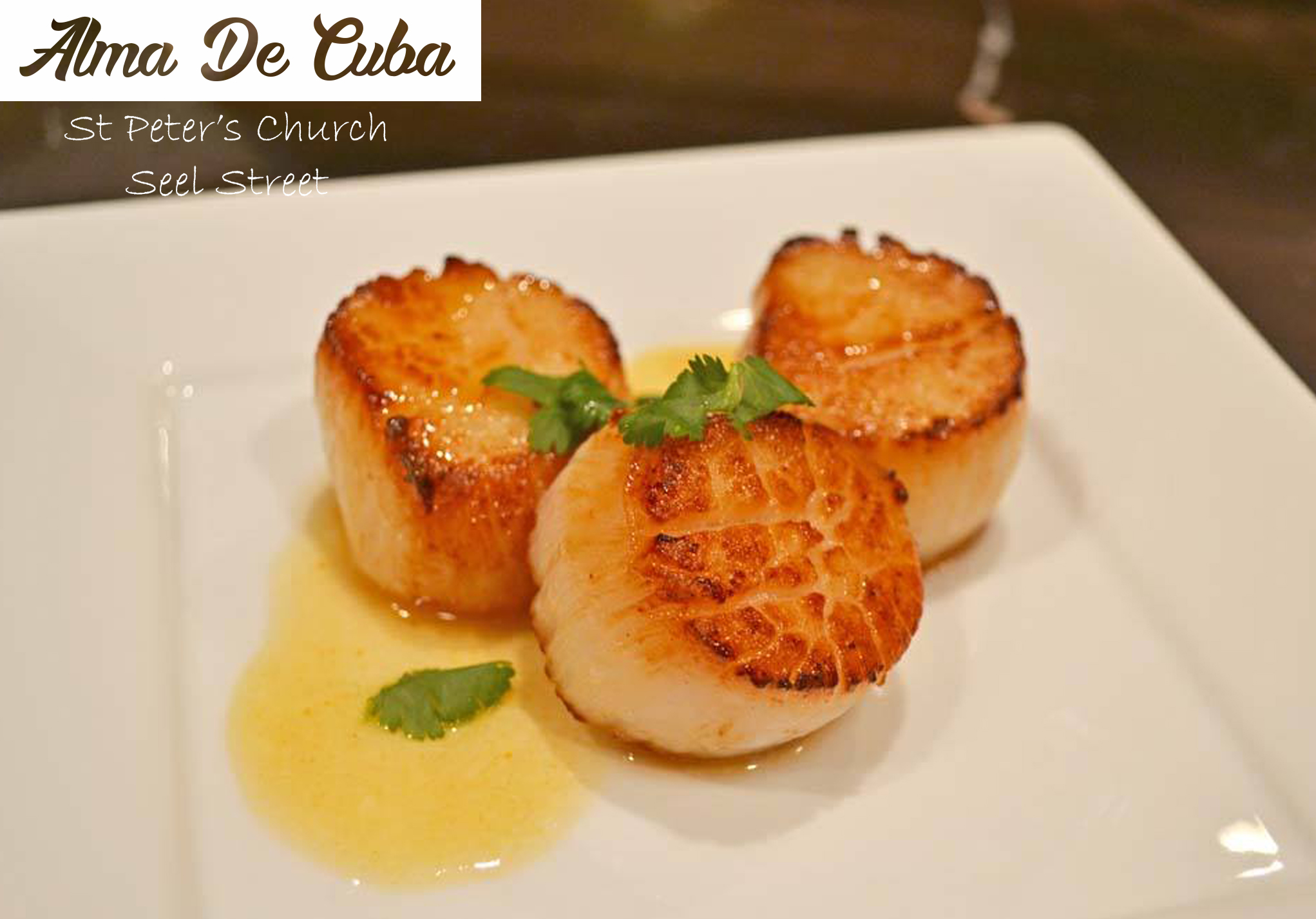 Alma De Cuba, St Peter's Church, Seel Street, Liverpool, UK, +44 843 504 4692
3. Lunya
Lunya is a delightful delicatessen, restaurant, and bar located in the heart of Liverpool ONE – the city's stylish open-air retail and entertainment complex. Set within a beautifully renovated 18th-century warehouse, Lunya is the UK's biggest Spanish deli. It serves Catalan cuisine using the very best of authentic Spanish ingredients and local produce to create food that pays homage to traditional dishes, yet incorporates modern twists. The menu is full of paellas, sharing platters and tasty tapas dishes such as chorizo and fennel seed sautéed in white wine. The award-winning Lunya has been the recipient of accolades including Good Food Guide recommendations.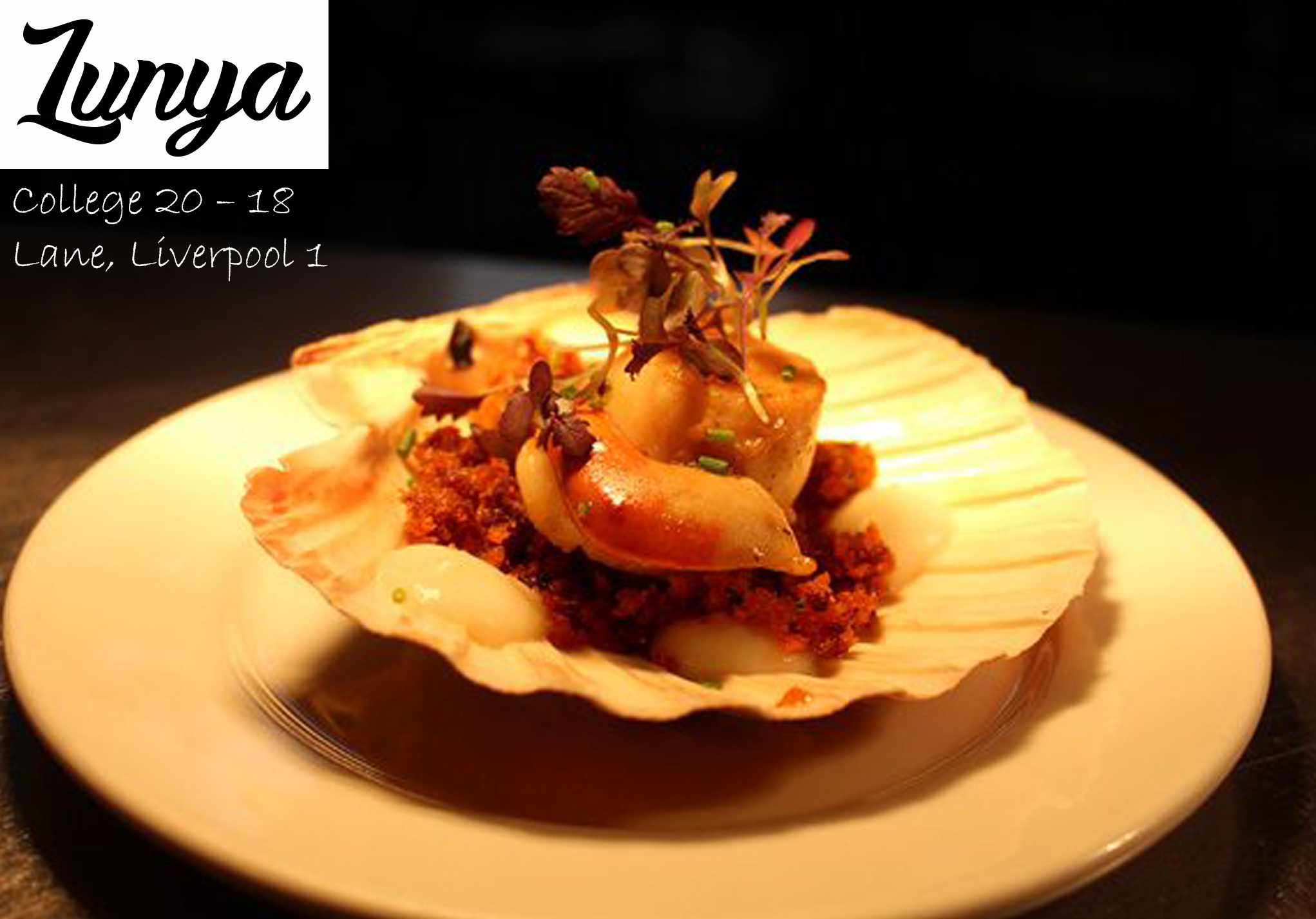 Lunya, 18 – 20 College Lane, Liverpool 1, Liverpool, UK, +44 151 706 9770
4. Marco Pierre White Steakhouse Liverpool
Celebrity chef and restaurateur Marco Pierre White, the first British chef to be awarded three Michelin stars, opened the Liverpool branch of his popular Steakhouse Bar and Grill following the success of his London-based restaurants. Located within the splendid boutique Hotel Indigo, this steakhouse invites guests into a buzzing and warm atmosphere in a light, airy and modern space with bright yellow walls and furnishings. Diners can opt for a simple starter of baked Camembert and crusty bread or crispy fried calamari followed by a meat lover's dream – the 16 ounces T-bone steak – or steak and ale pie with minted garden peas.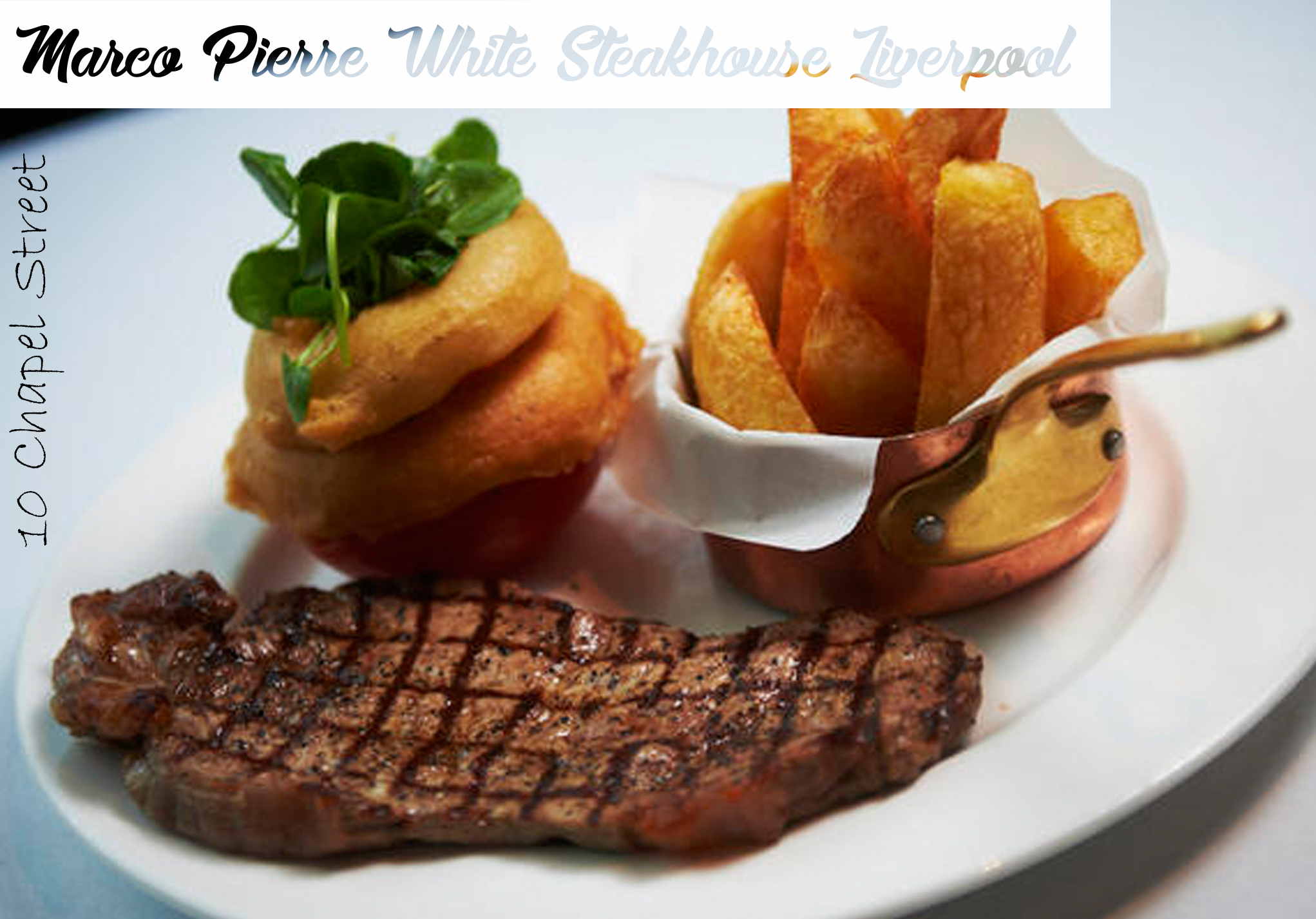 Marco Pierre White Steakhouse Liverpool, 10 Chapel Street, Liverpool, UK, +44 151 559 0555
5. Hopskotch Street Kitchen & Bar
Hopskotch Street Kitchen and Bar is a stylish urban restaurant situated within the trendy boutique hostel Hoax, Liverpool. Hopskotch has created a menu full of international and fusion street cuisine built around inventive dishes and ingredients complemented by a number of refreshing beers from across the world and an impressive selection of wines. The quirky, bohemian and vibrantly decorated restaurant offers fare such as the New York hot dog topped with onions and mustard, the British classic fish and chips served with mushy peas and tartare sauce or souvlaki – a Greek recipe of skewered pork marinated in garlic, herbs and red wine served with flat bread and tzatziki. Head down to The Hatch – Hopskotch's basement level that features live music every Friday and Saturday.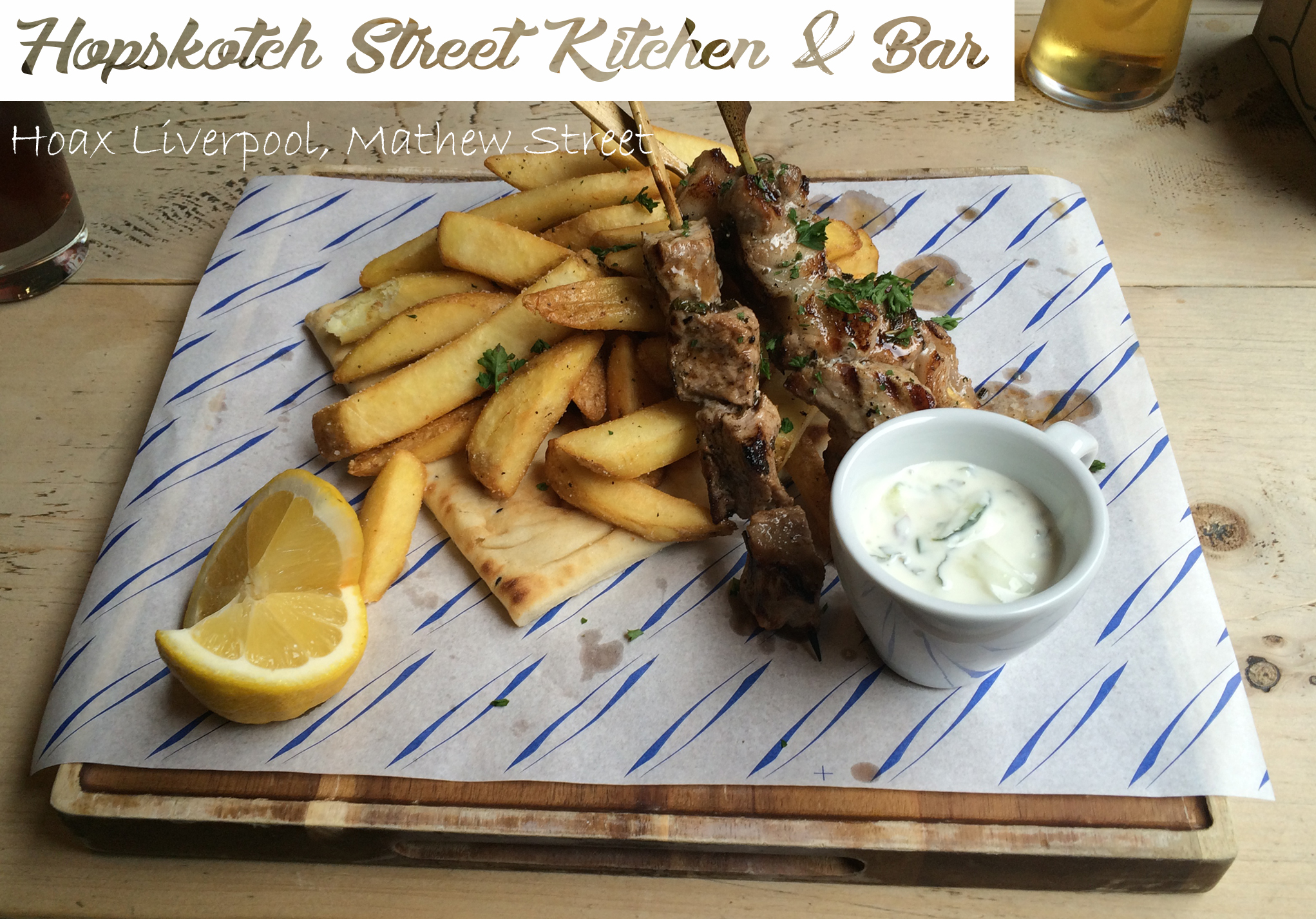 Hopskotch Street Kitchen & Bar, Hoax Liverpool, Mathew Street, Liverpool, UK, +44 151 908 0098
6. The London Carriage Works
Situated within the chic, boutique Hope Street Hotel, The London Carriage Works is an award-winning restaurant. It serves contemporary international fare that is overseen by the director, chef and local food champion Paul Askew, who also acts as the chairman of the Liverpool Restaurant Association. Askew's lover of local is clear in his preference for fresh, seasonal produce from the North West region; local suppliers include Wirral-based producers Claremont Farm, famous for its asparagus, and Ward's Fish, a family fishmongers that has been in business since 1927.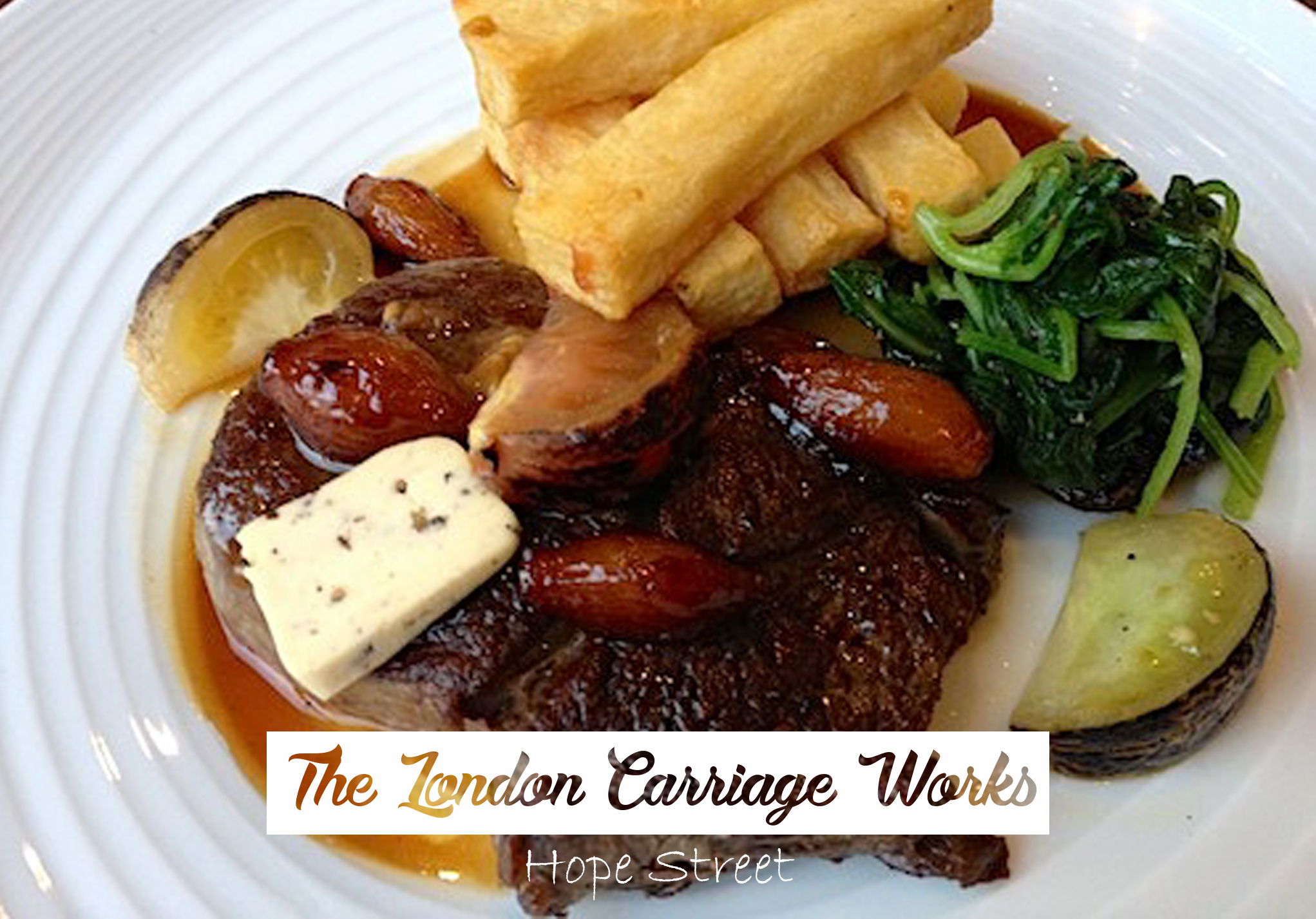 The London Carriage Works, Hope Street, Liverpool, UK, +44 151 705 2222
7. Puschka
Puschka opened in 2001 and since then has established a reputation for its fine contemporary European cuisine and vibrant, bohemian atmosphere. Located in the heart of the city's historic Georgian quarter, the restaurant features modern design elements like French oak-panelled walls, bright pink accents, and contemporary artwork, and is just a short walk from the Philharmonic Hall and the Everyman Theatre, making it perfect for a pre-show meal. Puschka's eclectic menu features appetizers like oatmeal-crusted mackerel with celeriac and horseradish and mains including slow-braised venison daube with red wine, juniper, and Dauphinoise potato gratin. Round off your meal with an indulgent dessert such as burnt English custard served with lavender shortbread.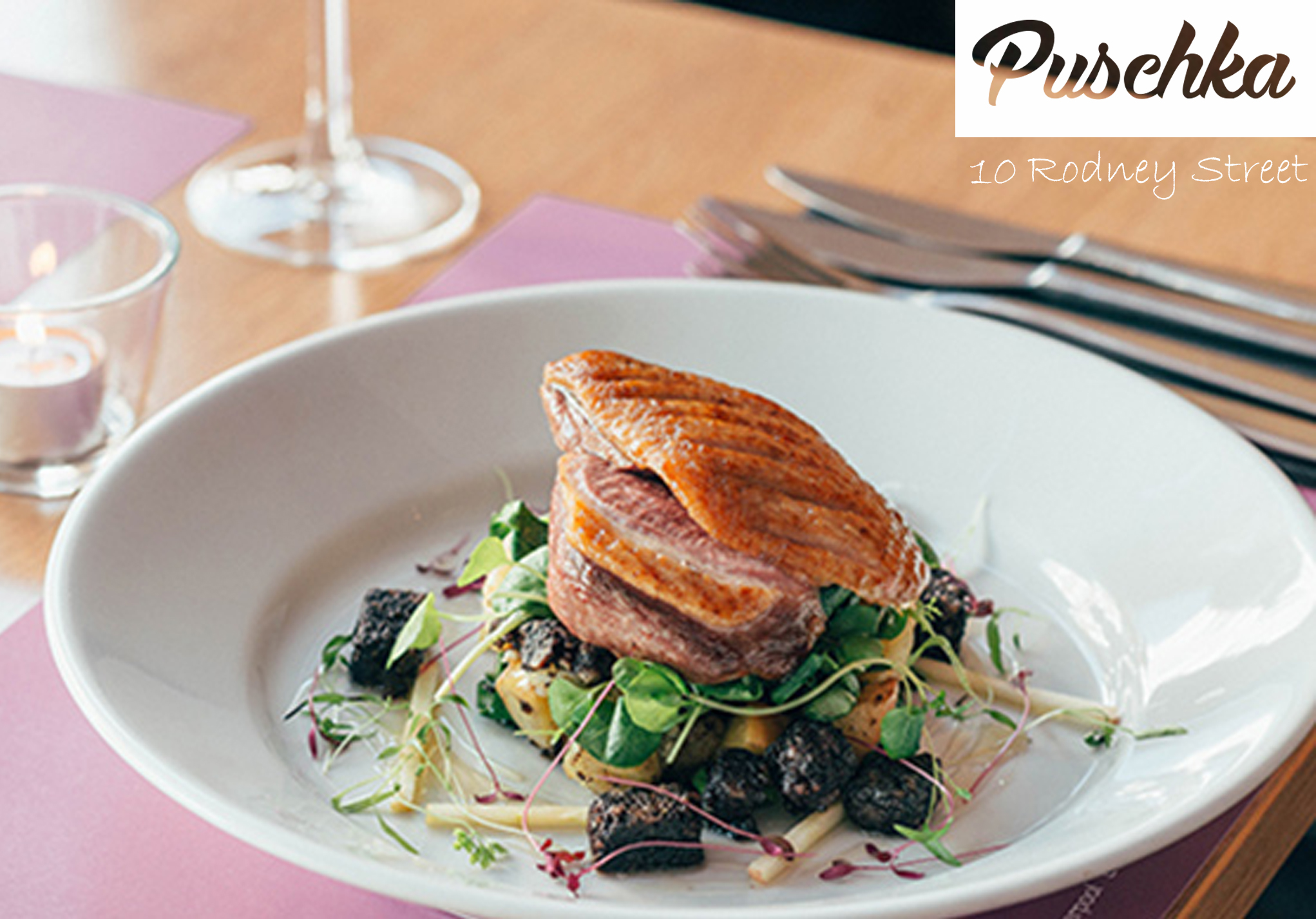 Puschka, 16 Rodney Street, Liverpool, UK, +44 151 708 8698
8. Hanover Street Social
Hanover Street Social is a modern, stylish brasserie and bar situated on the ground floor of the Casartelli Building – an exact replica of the historic, original building of the same name that was constructed in 1760. With award-winning cocktails, delicious contemporary British cuisine and a lively ambiance, Hanover Street Social received a recommendation in the 2014 Michelin Guide. Its a la carte menu features dishes like Stornoway black pudding with a hash brown, poached egg and mustard sauce. The classic British Sunday roast offers roasted beef sirloin, leg of lamb or pork belly served with all the usual trimmings – Yorkshire puddings, roasted potatoes, seasonal vegetables and rich home-made gravy.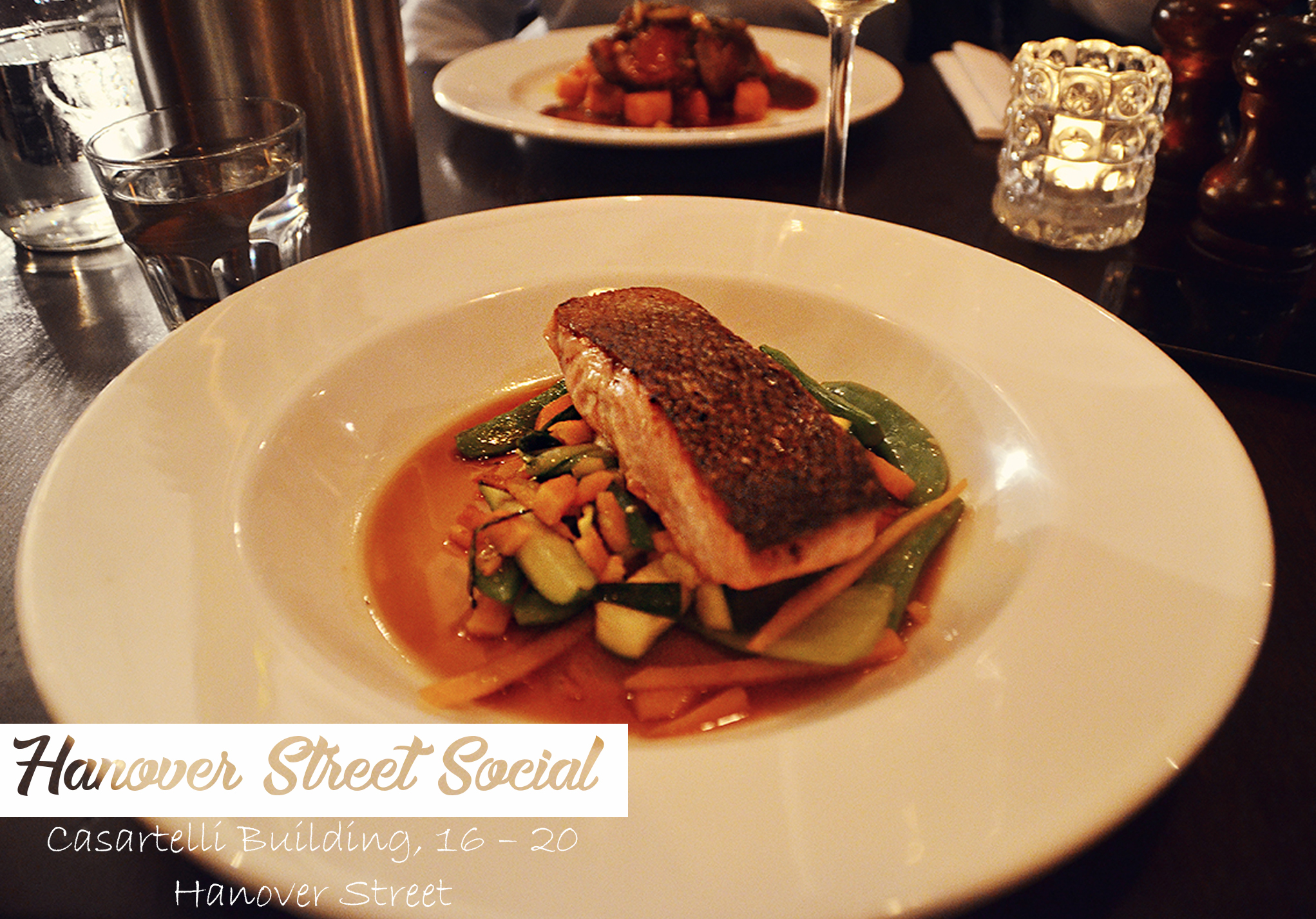 Hanover Street Social, Casartelli Building, 16 – 20 Hanover Street, Liverpool, UK, +44 151 709 8784
9. Salt House Charcuteria & Tapas Bar
Salt House Charcuteria and Tapas Bar is the sister restaurant of Hanover Street Social. Head chef Martin Renshaw, who has also worked in restaurants in Australia and France, serves quality Spanish charcuterie and a classic tapas menu featuring dishes like Iberico ham croquettes, roasted hake fillet with serrano ham, fennel and a sherry jus. Finish off with the classic Spanish dessert, churros with cinnamon sugar and a chocolate dipping pot.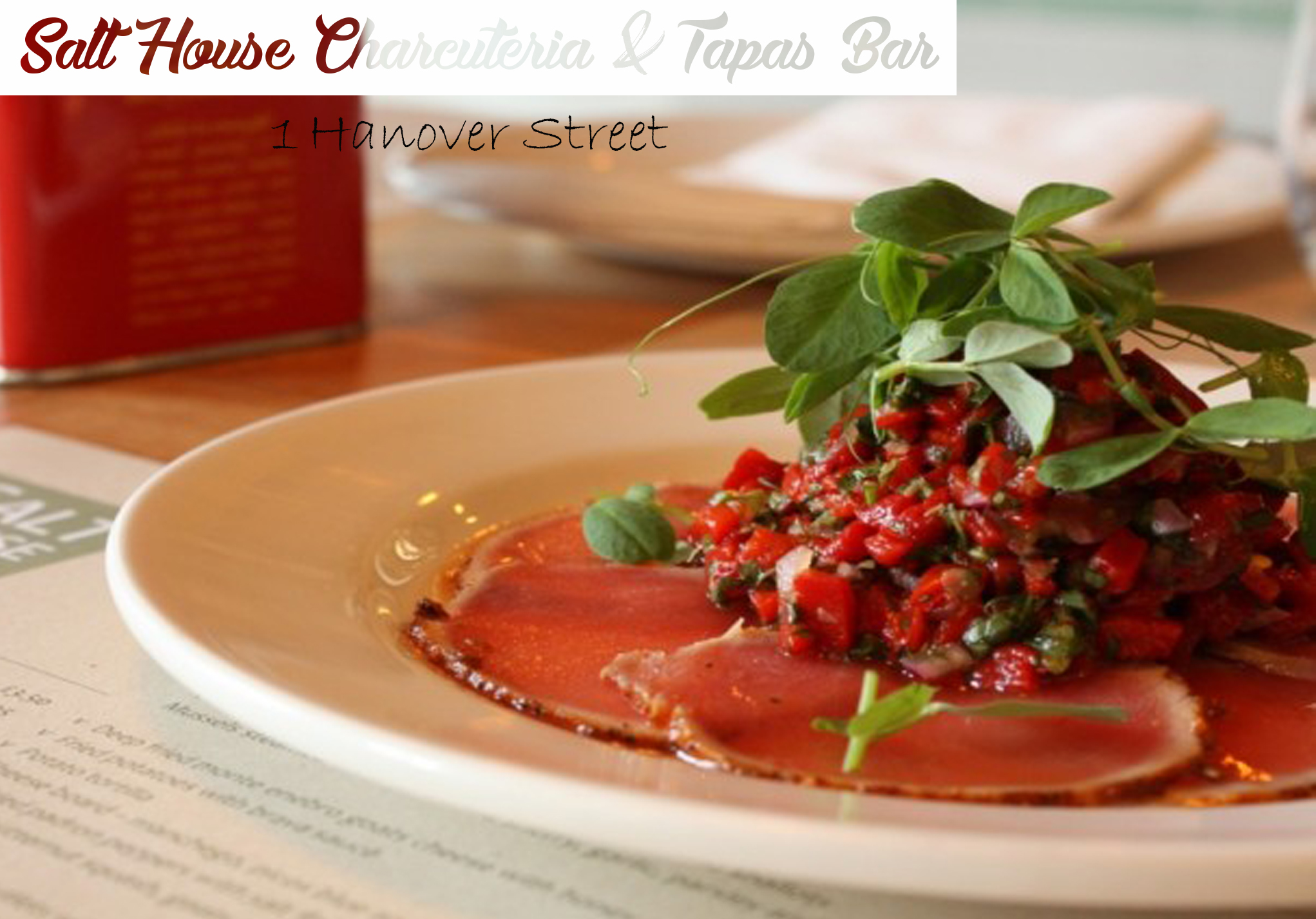 Salt House Tapas, 1 Hanover Street, Liverpool, UK, +44 151 706 0092
10. Fonseca's
The recently renamed Fonseca's is the original branch of the Delifonseca group, a small independent company with a passion for good food, and has a sister space down by Liverpool's Dockside. It has won a host of awards including Liverpool's Favourite Restaurant at the Liverpool Food and Drinks Awards. Fonseca's location in the diverse Stanley Street Quarter draws an eclectic crowd att
racted by its chic and intimate ambiance. Head chef Marc Paley has a taste for adventurous food with dishes like rolled pig's head with salsa verde. Fonseca's menu changes regularly though dishes like rabbit and chorizo meatballs in a tomato and almond sauce with saffron rice can be expected.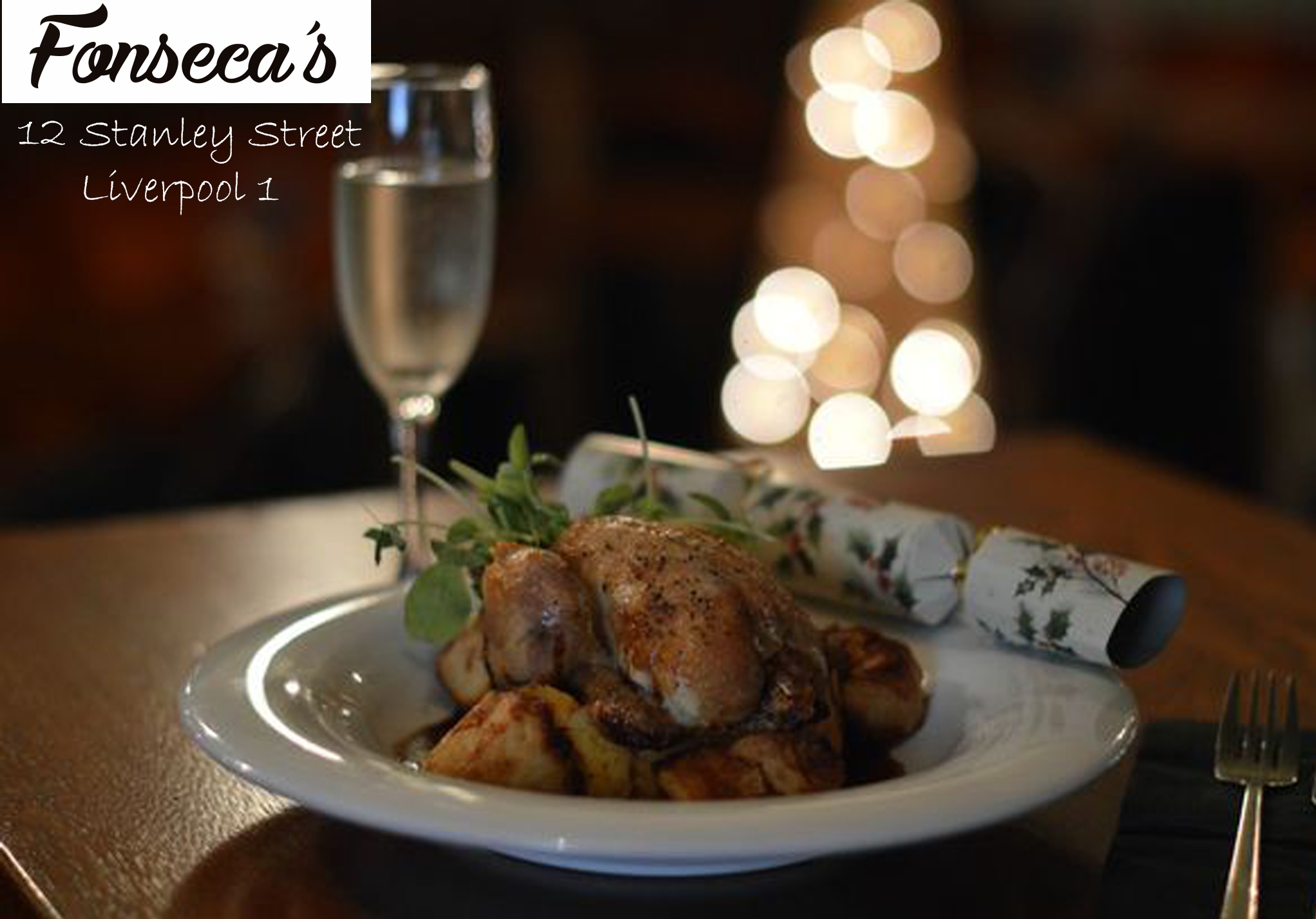 Fonseca's, 12 Stanley Street, Liverpool 1, Liverpool, UK, +44 151 255 0808
---
blog comments powered by

Disqus