April 16, 2017 10:30 am
The crux of the decision-making process when selecting a mortgage seems to whether you should opt for a variable rate or a fixed term. Both have advantages and disadvantages. With a fixed term you know what you will be paying, but any changes to the base interest rate will not be reflected in your payments. Meanwhile, a variable term can give homeowners the opportunity to bring down their monthly payments if interest rates remain low.
This has certainly been the better option for the last few years as interest rates have remained low, making a variable rate mortgage a popular choice in the current market. But variable rates do represent a bit of a gamble, so is now the time to fix your mortgage for 10 years?
Unfortunately, we are not able to gaze into a crystal ball and tell you how the interest rates will fair over the next 10 years, but there are some great new fixed 10 year deals available to homeowners that may well be worth a punt.
Deal or no deal?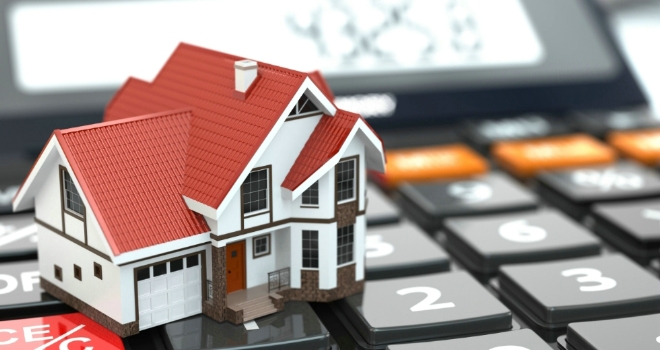 Savvy UK homeowners can now get their hands on 10 year fixed mortgage rates for as low as 2.99 percent – and many experts believe this is a sure bet to protect against a rise in interest rates.
Many mortgage brokers have changed tack too and are entering the marketing with competitive 10-year deals.
Last year there were just eight 10 year fixed rate deals, rising to 22 in October 2014. But by the beginning of 2015, there were 77 on offer and rates are falling, according to mortgage rate scrutiniser Moneyfacts.
Barclays, through its Woolwich brand, entered the 10-year race last week with a 2.99 percent ten year fixed rate mortgage. This is the first below 3 percent. The deal also carries a fee of just £999, for those with 40 percent equity in their homes, making it an incredibly low rate mortgage deal, more akin to the rates seen in five-year terms.
Santander also launched a new ten-year mortgage offer recently and TSB launched its 'Fix & Flex deal' last month. Both the Santander and TSB deals are fixed at 3.44 per cent. The TSB offering also removes, in part, the traditional barrier of long-term mortgages – early repayment fees.
Loan to value
The best 10-year mortgage deals seem to be aimed at those with a significant amount of equity or a decent deposit, usually around the 40 percent mark of the value of your home in the cases of the Santander, Woolwich and TSB deals mentioned above.
One exception is the Nationwide Building Society, which offers a ten-year fixed rate at 3.39 per cent for existing mortgage customers and 3.49 per cent for new customers that have 30 percent equity or deposit.
TSB also offers 10-year fixes for those with only 10 percent in equity or deposit value, but a higher rate of 4.74 percent.
One potential disadvantage to signing up to a 10-year mortgage is that you may be hit by significant early repayment charges if you decide to move home. Some mortgages are portable and cover this eventuality, for example, the TSB Fix & Flex deal allows you to leave after five years, but it is worth talking to your lender about what would happen if you decide to sell up.
Conclusion
So is now the time to fix my mortgage for 10 years? If you have a significant deposit and are planning to stay in your home for the next decade or so, this could be a great option.
Inflation rates fell to just one percent in November and are running at the lowest rate for 12 years. This has led some experts to speculate that rises in interest rates could not happen until 2016 – perhaps just at the time that many two-year variable mortgages expire.
This might be a gamble that you are willing to take, but it may not. One thing that we can predict with certainty is that when interest rates do rise, these cheaper mortgage deals will dry up very quickly.
---
blog comments powered by

Disqus