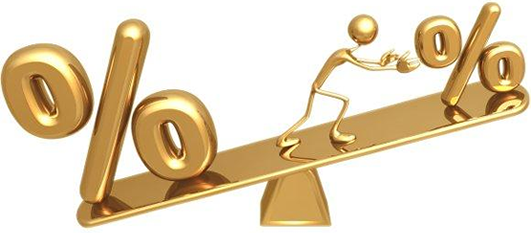 April 19, 2017 11:00 am
Despite the DIY house-selling revolution that was predicted to ride the world of greedy estate agents once and for all, sellers in the UK are still forking out for the hefty fees (London-based agency Foxtons charges an average of 12,000). In fact, few have experienced success by taking to the internet and advertised themselves, with the most still relying on estate agents to do all the work for them.
But how do you avoid paying your estate agent too much commission? We're going to delve deeper in the murky issue of estate agent commission fees below, outlining what you can really expect to pay.
What to expect
Firstly, let's look at what you can expect to pay as a seller. Most estate agents calculate their fee based on the percentage of your overall sales price – which can vary from as little as 1% all the way up to 2.5%. It may just be a couple of percentage points, but it can make significant difference in the cash sum you'll have to hand over at the end of the day.
It's also worth bearing in mind that the aforementioned calculation probably wont include VAT, so always check if your estate agent's fee will include the extra tax. Usually, adding the VAT onto your 1% will actually result in your total fee being 1.2% of your house sale price.
Get a clear price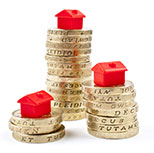 Getting an idea of agency charges is another major bugbear for sellers, who usually start their search online. In fact, a recent report by the Homeowners Alliance found that a shocking 98% of the estate agents' websites don't even show their standard commission rates and terms.
The same report also found that two thirds of agents will push you to sit through an entire face-to-face valuation before giving their quote, whilst a third refused to outline their fees over the phone.
However, this isn't always a bad thing. Most estate agents like to be able to look at your property first, to help them get a good idea of how easily it'll sell – usually they're willing to go a bit lower on their fee if they reckon it'll get snatched up by eager buyers. It also means they are potentially willing to negotiate on price.
Negotiate a lower fee
Most estate agents are willing to negotiate on their fees, especially when faced with a buoyant market. If you're a seller in a hot-spot such as London, you'll be likely to find yourself in a strong position for haggling. Of course, haggling may not always be the British way, but the Homeowner's Alliance report highlighted that agents would drop their fees to as little as 1% including VAT, which is something to aim for when conditions are right.
---
blog comments powered by

Disqus