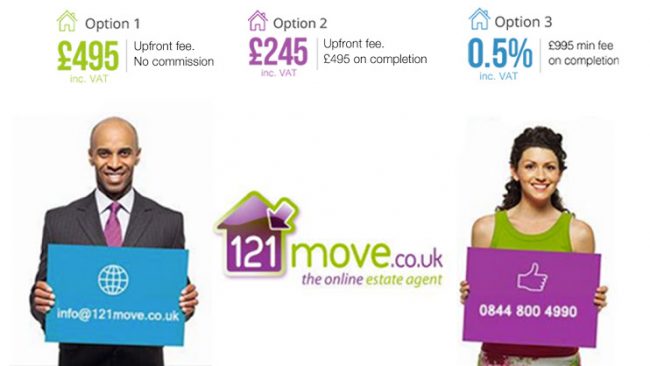 May 30, 2017 8:13 am
How much is my house worth?
Have you ever asked yourself "How much is my house worth?" Perhaps some of you are curious about the value of your property. If you have a plan to change your accommodation or sell your house, it is necessary to conduct a property valuation to know how much your house is worth today, or just for your requirement. The estimation could be based on various factors such as the location of property, the number of rooms your house has the local surroundings, and even the entertainment centers.
Nowadays, the appearance of many online estate agents (such as 121move online estate agent) could bring your property valuation turns to be easier. You just stay at home, log in into the online estate agents' website to take the calculation. Have you realized the convenience of online estate agents until now?
Free Instant Valuation Tool:
121move online estate agent is proud to be one of the best companies offer customers excellent services. 121move could help you to estimate your house's real price quickly and simply for free. By answering some simple questions, you could get the valuation from us appropriately. We use the software to evaluate your house basing on its location, current condition and size, plus many other relevant criteria according to our market research for a relatively value.
Registering with us is free of charge and gives you access to our online estate agents services to sell properties or buy properties. 121move.co.uk respects your privacy, your personal details are secure and will not be passed on without your consent.
Once you know the price of your property, you can easily compare it to other properties in the area around. This can give you a good indication of what, if any, improvements you could think about making to increase the value of your home.
REQUEST A FREE VALUATION REPORT
---
blog comments powered by

Disqus