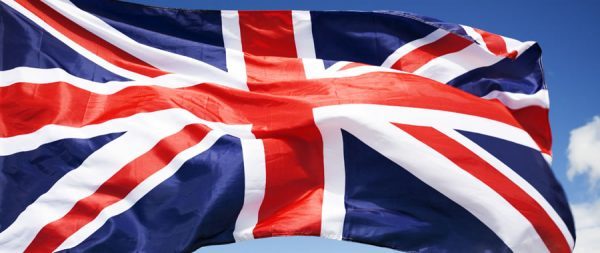 June 2, 2017 8:00 am
These top ten places were listed in the safest places to live in the UK according to the low crime rate, convenient transportation and good schools. Are you living in these places?
(Source: Telegraph)
1. Wokingham, Berkshire
The town of Wokingham has been listed for the second time as the ideal place in England and Wales for families to live.
Once best known for its bell foundry, Wokingham is now successful with a very low crime rates, excellent Key Stage 2 results and higher salaries, which average at £27,362 versus the average of £21,982 in England and Wales.
It boasts above-average performing primary and secondary schools, an art gallery and regular trains to London, making it convenient for commuter families.
Philip Mirfin, Wokingham Town Mayor, said: "I am truly delighted that once again Wokingham has been named as the best place for families to live in the UK.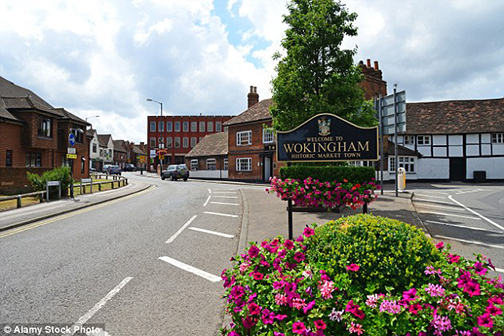 2. Woodley, Berkshire
With its rich aviation history, vibrant shopping hub and good transport links, Woodley is a town that punches above its weight, says resident Jack Fowler
One of the most popular areas in Woodley is Southlake. This tranquil setting is the ideal spot to walk the dog, feed the ducks, or just chill out at the water's edge.
So, if you are in the area, why not pay Woodley a visit? You won't be disappointed.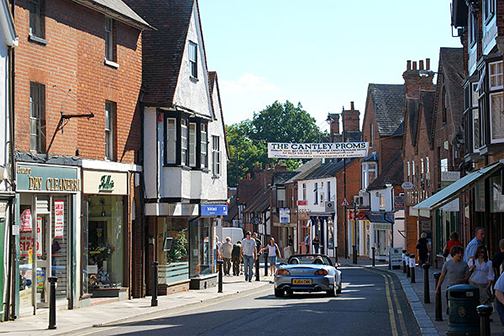 3. Chulmleigh, Devon
Chulmleigh is steeped in History dating back to 815AD. It has been identified as an area of rural tranquillity as well as an area of great landscape value. The Fire Station and personnel are a prominent part of the community actively taking part in a range of community activities, most noticeably the annual Chulmleigh Fair and weeklong celebrations.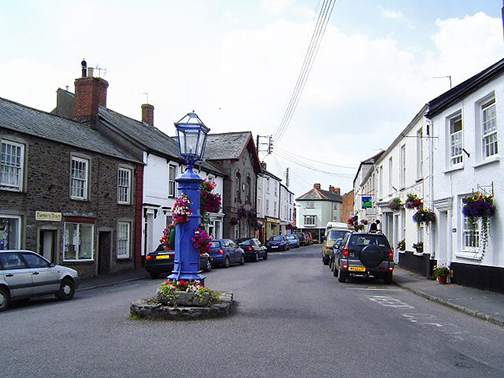 4. Lightwater, Surrey
Lightwater village is about 4 miles from the larger town of Camberley and is ideal for shopping, and Lightwater Country Park is close by for exploring the open countryside.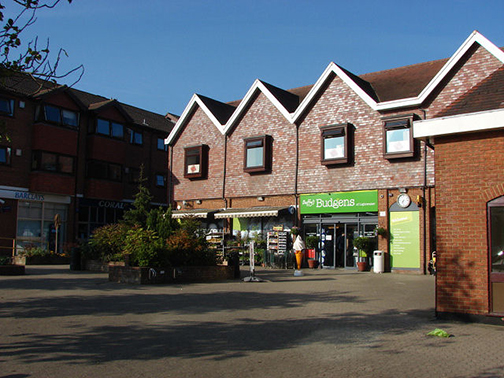 5. Shebbear, Devon
Shebbear, a rural village in Devon with a small but thriving community of nearly 5,000 people, appeared in the Top 20 in 2012. It has one of the highest concentrations of Early Years Childcare settings, ranked 'outstanding' in the country and the primary school in the centre of the village is also a real focal point for the community. The village centre is the focal point for the 'Turning of the Devil's Stone' which happens every November 5th. Supposedly the devil dropped it when fighting with God, he lost and the stone fell on top of him flattening him underneath. Tradition has it that disaster will fall on the village if it isn't turned once a year re-trapping him below. Perhaps this diligence to the tradition of warding off evil is why it's also fortunate to have the lowest crime rate recorded for any postcode in the Top 20.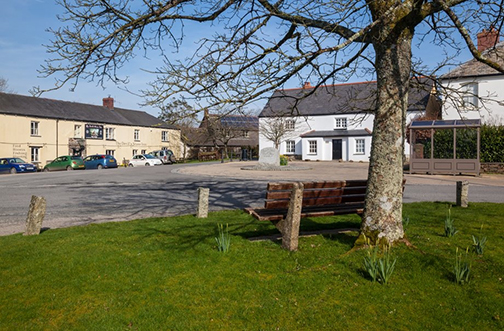 6. Oakham, Rutland
Oakham is full of the little pleasures of life. A nice pint, perhaps, from the Grainstore Brewery? A walk in the undemanding hills of its hinterland to convince yourself you're doing exercise (well, you know, bad lower back and all that). A farmers' market, naturally. A nice collection of historic architecture and antique shops on which your connoisseur's eye can fall. A chat to select just the right rib of beef with a choice of three – three! – butchers. I know, your cup overrunneth. But to cap it all, are you a twitcher, sir/madam? Then behold Rutland Water, whose annual Birdfair festival was once described by this fair paper as the "birdwatcher's Glastonbury".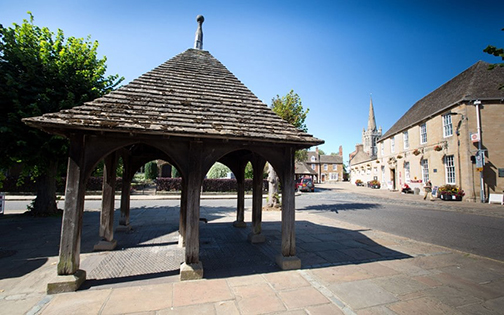 7. Bromley Cross, Lancashire
It has low Crime rates, affordable homes, leafy streets and great schools and — for the second year running — Bromley Cross has made it into one of the top 10 places to live in the country.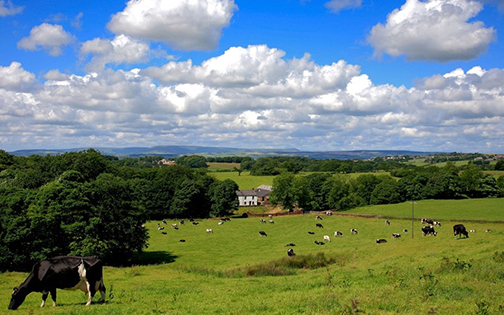 8. Bingham, Nottinghamshire
The market town of Bingham, Nottinghamshire (population: 9,000) has been named as the best town in England and Wales in which to bring up a family.
Bingham topped a study by Family Investments which examined factors including quality of schools, childcare provision, affordability, and crime levels.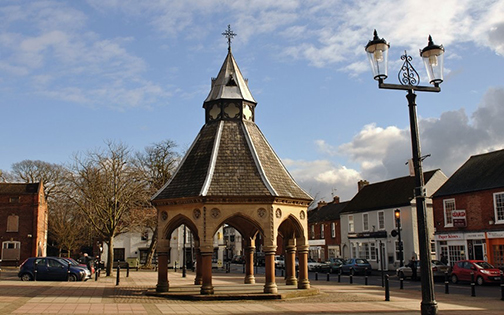 9. Chinnor, Oxfordshire
Chinnor forms the base of a V, with Thame branching off about four miles to the west and Princes Risborough roughly equidistant to the east. "Chinnor has the cheapest villages and offers the best value for money in our area, which is between High Wycombe and Oxford in the M40 corridor," says Lane Fox's Jonathan Crellin of the obscure part of Oxfordshire. "It is cheaper than Thame and Watlington by about 20 per cent but it is catching up." Thame-based Simon Lazaruk, of Aitchinsons, adds: "Thame is between 5 and 10 percent more expensive, but it is much larger and has more properties of all types than Chinnor."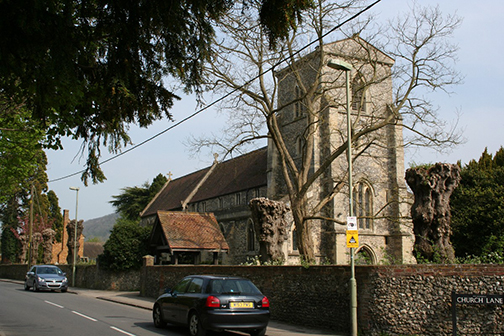 10. Yarm, Yorkshire
It is said in some quarters, and not always in withering tones, that Yarm is Teesside's very own version of the Cheshire 'golden triangle' – a busy little town sitting in beautiful countryside with a rich diversity of shops running up and down its broad high street.
It is a town where you will see immaculately-groomed ladies who lunch in a wide variety of smart restaurants and bistro bars; where you might catch a glimpse of star footballers or their wives, jumping in and out of expensive automobiles. But is this really what Yarm is all about? Visit and enjoy there!!!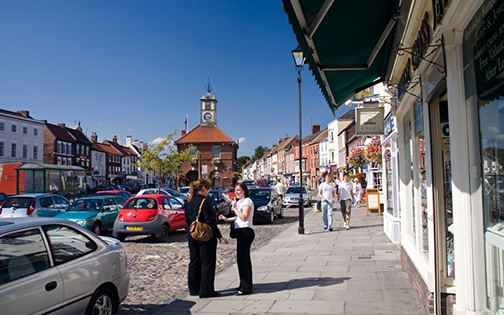 ---
blog comments powered by

Disqus