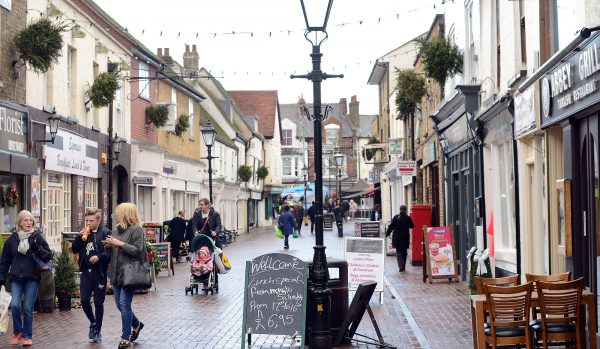 April 25, 2017 6:20 am
Why Essex?
Due to the proximity to London, and the economic attraction which that city exerts, several settlements in Essex, especially those on or within short driving distance of railway stations, play a crucial role as dormitory towns or villages where London workers raise their families.
What is more, if you have a crush on a show or even just the hectic pace of life then Essex is a wonderful place to move by just a short car.
For those who are big fans of shopping, Essex is a little paradise for you to some of your hard earned cash with many well-known outlets such as Hollister, Ted Baker, Gap and Tommy Hilfiger.
Furthermore, children will be full of beans with the animals at Colchester Zoo and they are even able to learn about life in The Secret Cold War Nuclear Bunker in Kelvedon Hatch.
And if you're looking for something a little more grown up? Why don't you try the theater? Essex has a vast array such as the Queens Theatre in Hornchurch or The Mercury Theatre in Colchester.
Moreover, Essex offers a vast array of places to eat out for all different tastes from Thai and traditional pub grub to gourmet food. Alec's Restaurant in Brentwood serves bar and grill food and is a popular choice as well as the Chop Bloc US-style steakhouse in Chelmsford. Or, for gourmet food with locally sourced ingredients, you must book a table at The Magic Mushroom in Barleylands.
There may be such a lot of interesting things you do not know about Essex. Let's move to Essex to experience the hustle and bustle city life.
Why 121move online estate agent?
121move.co.uk situates in 457 Southchurch Road, Southend-On-Sea, Essex, SS1 2PH, United Kingdom. We are online estate agent providing services and fees which are centered on giving you the same professional services of traditional estate agents, whilst using revolutionary new web-based concepts to help you market and sell a house online. We still operate according to the same high levels of best practice set up by organizations that govern the industry, whereas 121move.co.uk being an online service, rather than a high street presence means we can do it at a minimal cost.
A good proportion of people looking to buy a property now begin with the internet based on one of the leading property portals such as Rightmove. Online estate agents are becoming an increasingly popular alternative to high street estate agents. Being online means we can offer a variety of different fee options to sell your house including a fixed fee plan and a no upfront fee with commission payable on completion.
In addition to our traditional estate agency offering, we have partnered with organizations to offer a complete suite of conveyancing and mortgage services. The additional services are professional, credible and operate to the high levels of services required by 121move.
---
blog comments powered by

Disqus