April 16, 2017 11:00 am
If you're looking to sell your house quickly and efficiently, use an online estate agent, such as 121Move, it has many advantages over a website that deals with private sales. With us being an online estate agent there are benefits, as you can put your house on the market for an upfront fixed fee and zero commission.
Benefits of using an online estate agent are we can bring all our expertise in selling a property to bear and take care of everything for you, giving you complete peace of mind. Our photographers will take professional, high-quality images of your home, making it look as attractive as possible, with the details available to anyone at the click of a button. A detailed floor plan and description and a 'for sale' board are also included in our services.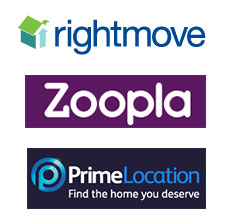 Benefits of using our online service
Let's look at some other benefits of using our online estate agent rather than a private sale:
• Our ads appear on all the top property websites, such as Rightmove, Zoopla, and PrimeLocation, which don't accept properties shown on private sites.
• Enjoy our first-class service for a fraction of the cost of a high street estate agent.
• Viewings are arranged by us, and we also vet all buyers – giving you extra reassurance that things aren't going to go wrong.
• We negotiate to make sure you get the very best deal.
• We're accredited with all the top regulatory bodies for the house-selling industry, including NAEA, Approved Code, the Property Ombudsman and WorldPay.
Benefits of using an online estate agent, is they do the work for you
Let's face it, selling a house is hard enough and when you're dealing with full-time responsibilities, such as a job or a young family, why not let our qualified agents take matters out of your hands by doing all the hard work on your behalf? If you're house hunting at the same time, shifting your property all by yourself can become overwhelming.
Most people start their property search online and sites such as PrimeLocation and the others mentioned above enjoy much more traffic than private sellers' websites. Your house stands a much greater chance of being discovered by the right people at the right time if you employ our services.
Our approach offers all the benefits and more of traditional local estate agents. For example, you pay a flat fee rather than a percentage of the sale price – so, the higher the amount you sell for, the greater your profit. We're able to bring these savings to you because we don't have to maintain costly bricks and mortar premises.
Finally, you can rest secure in the knowledge that many other customers have used our service with first-class results – just take a look at the testimonials section of our website. With a private sale, it's all on your shoulders and it can be easy to feel out of your depth, especially if you've never sold a property before. Take the stress out of your sale by using 121Move – we offer a comprehensive service at a low price.
---
blog comments powered by

Disqus